Installation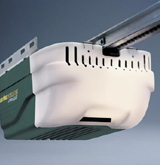 Perhaps you have landed on this page because your current garage door has fallen apart. Maybe it is old or just does not function as it should. Or, maybe it does not add any level of curb appeal to your home. Don't let your garage door bring down the look of your home. We installs new garage doors for your convenience. We are your go-to garage door repair and installation service. Whether you need simple maintenance, upgrades or repairs, or want a brand new garage door to be installed altogether, you have come to the right place! Call Raleigh Garage Doors to find out more information on new garage door installation.
No matter what your reasons are for wanting a new garage door installed, we can assist you. Our insured experts are able to work with practically any make and model of garage door. Our warranties are matchless. Our expertise is unparalleled. Our free estimates are convenient. Our customer service is unbeatable. When you want a new garage door installed, look no further than Raleigh Garage Doors. We are affordable, skilled and ready to get to work. Call now if you are ready to have a new garage door installed at your home.
Surely you have a lot of questions regarding garage door installation. Perhaps you haven't even decided on a material yet for your door. Did you know that certain materials go well beyond just physical appearance? Some offer better insulation than others, some are more dent resistant than others and some require less maintenance than others. While the most popular material is quickly becoming steel, traditional wood can add a lovely charm that you just can't get from another material. At Raleigh Garage Doors, we can provide you with all of the information you need. To get you started, read the following thoughts on some of the materials that are available: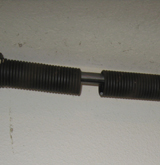 Wood might require regular painting but it is a decent insulator and beautiful.
Aluminum is lightweight but prone to dents.
Steel doesn't need much upkeep and it is durable and strong.
Fiberglass is light and offers better dent resistance than other materials.
Evidently, different materials have varied benefits and uses.We can provide you with even more information on the different materials available for your new garage door installation. We will gladly send one of our experts to your home to provide a free in home estimate for your convenience. We will explain our qualifications and warranties if you would like to know.We like to share our information with our customers. We want to establish a working relationship with you. We want you to see for yourself why we are the area's most trusted garage door installation service. Just call us at 919-529-3071. We are eager to assist you and are looking forward to your call. Thanks for reading about our services.