Residential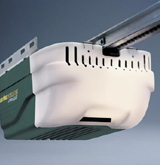 Interested in having a residential garage door installed, but not sure where to begin? You have come to the right place. Or, if you are simply in search of a service to do maintenance, installation or repair, welcome! Raleigh Garage Doors offers a plethora of handy services when it comes to residential garage doors.
If you are looking to have a residential garage door installed at your home, it is important to consider the following tips from us: first, choose the proper material for your garage door. Different materials serve different functions, and some materials
might simply look better with your home if your goal is to enhance curb appeal. Certain materials are better for different weather conditions and for purposes such as insulation and noise reduction. Some materials have greater durability and lower maintenance requirements. As you can see, there is more that goes into selecting a material for your residential garage door than just looks. We can provide you with all of the information you need when choosing a residential garage door material.
Secondly, pick a great style for your garage door. If your garage door is forward facing and will be highly visible to your neighbors, it is even more important to pick a door that adds curb appeal to your home and enhances its overall appearance in a very positive way.We can provide you plenty of style options.
Last, determine a budget and reach out to the professionals at Raleigh Garage Doors. Our experts are skilled and insured to work with almost any make and model of garage door. Our rates are affordable for your convenience. We even offer free estimates. Even if you just want a professional to do a check-up and regular maintenance on your residential garage door, we can do that for you at a price that you can afford. Raleigh Garage Doors is the area's most trusted garage door repair and installation service. No matter what your residential garage door needs or concerns are, just reach out to us and learn more about all of the services that we have to offer. Let an expert take a look at your garage door to make sure it is functioning as it should. This will help to prevent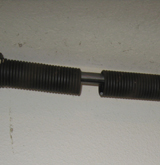 spotential injuries and even security threats to your home. If your garage door isn't closing and opening as it should, let one of our experts fix it for you. Don't waste time you don't have, and don't cause even further damage unintentionally to your garage door by attempting to fix an issue that you are unfamiliar with. We offer an abundance of residential garage door services so that you don't have to worry about doing anything. Let us take care of everything.
Give us a call today at 919-529-3071 for any questions that you might have or to set up an appointment with one of our experts. Remember, call us if you need installation, repair, replacement or maintenance services.