Springs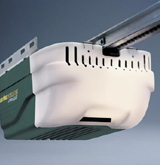 The apparently simple procedure of installing a garage door involves a lot of technicalities and mechanisms within itself. It requires complete knowledge of the physics associated with the operations of garage doors. Raleigh Garage Doors has done its part of the research and we can therefore provide you with complete guidance regarding the maintenance and repairs of your garage doors, linked majorly to the maintenance and repair of the garage door springs provided by us.
The life of your doors is closely associated with the hardware that is used to place the door. Springs that Raleigh Garage Doors deal with serve more or less the same purpose regardless of the type of door that they are used on.
Springs Location
There can be a difference in the position of the springs. In some doors they are placed on the rear end of vertical tracks on which the door rollers move. In other instances, springs are located in the center of the shaft that supports the pulleys which pull the door up with the help of counterbalance cables that run through the pulleys. Torsion spring doors have the torsion springs located inside the barrels that support the rolling door. This can help it bear heavier loads so such kinds of springs are usually used in commercial buildings that have heavy steel doors. In another kind of garage door, there are two springs on both ends of the shaft that contains the mechanism of lifting the door up.
Some springs are designed especially for the purpose of safety. Torque master torsion springs are one of them. Instead of a traditional winding bar, they will make use of a winding drill. Thus, the hardware associated with this will slightly change while the mechanics will remain the same.We will provide you with any kind of spring depending upon your needs. It is our policy to satisfy the customer be it in terms of quality assurance, queries' assistance or the supplies, repair and replacement of springs.
We can assess the kind of springs that suit your requirements and wants. The main purpose is to support the weight of the door and provide the necessary tension to lift it up. A slight miscalculation on your part or ours can result is drastic consequences. A heavier door will come done with more force. Let us hope that your car, you or any other person is nowhere near the door while it is being opened or closed. Children especially, should be kept away from the doors while they are being operated.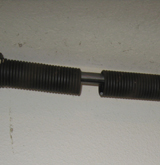 The services provided by Raleigh Garage Doors include providing you with concrete advice on how to maintain the life and efficiency of your garage door spring. For questions or more information on garage door springs, call us. You will be glad that you did.